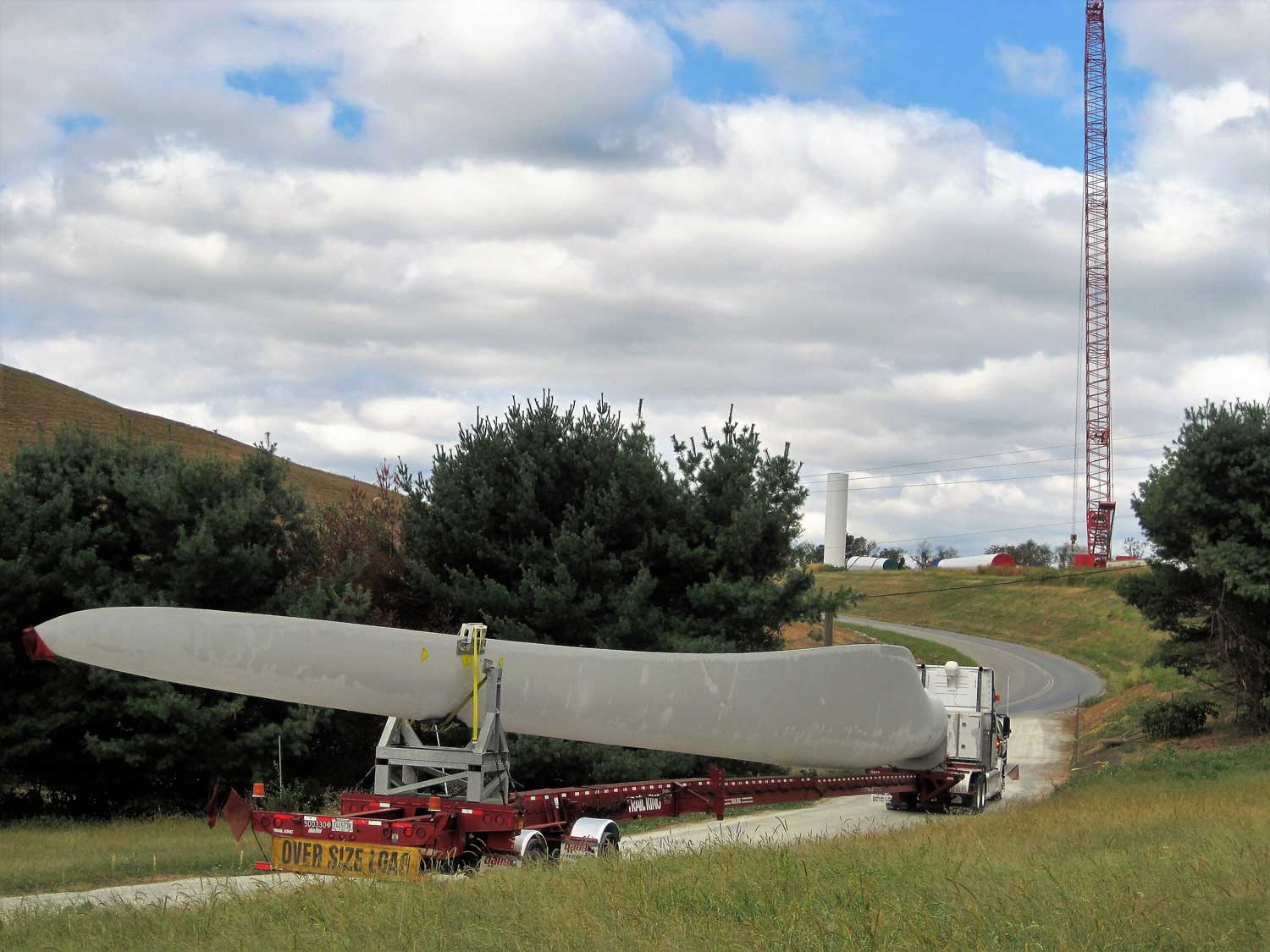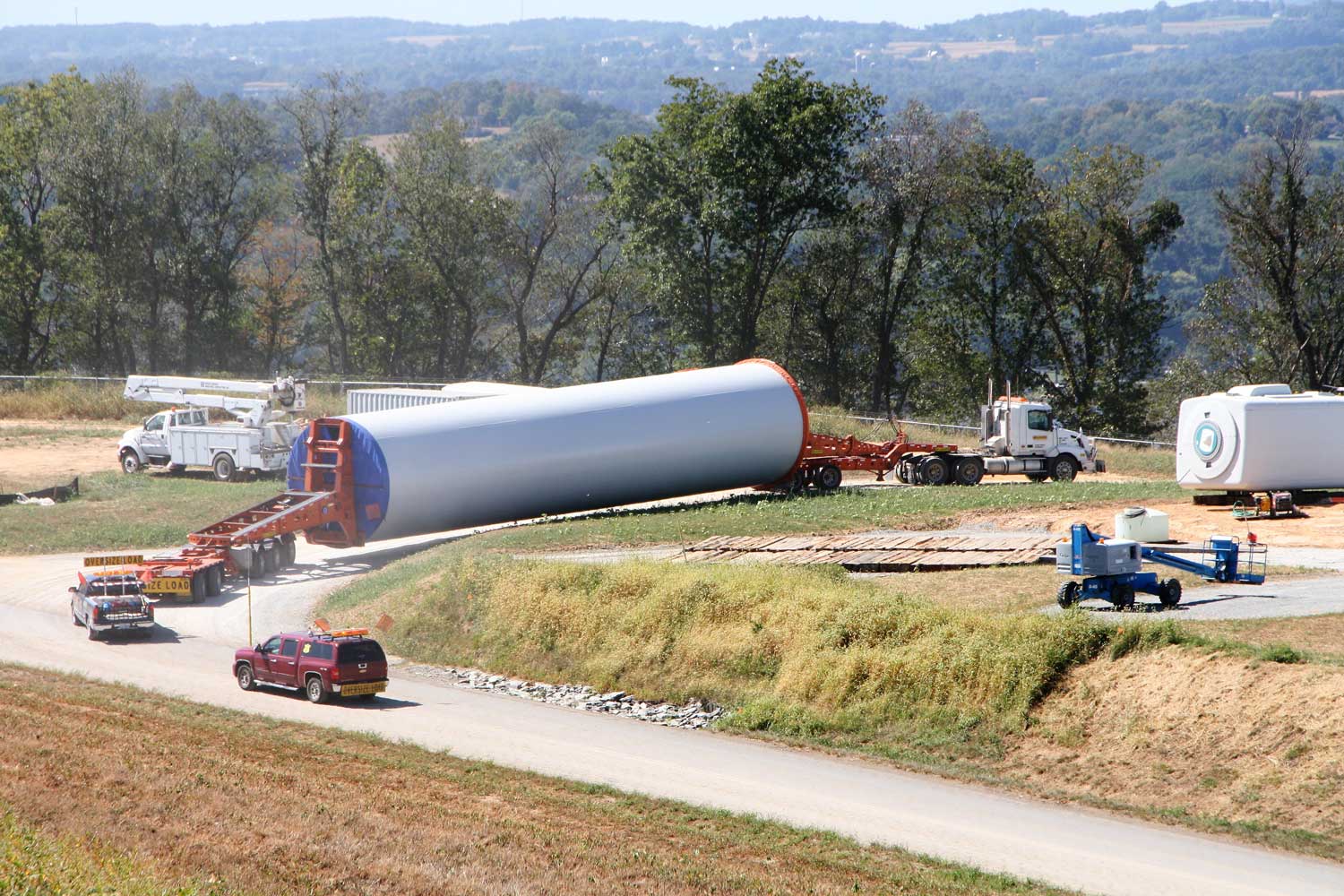 Project Name: Wind Project at Frey Farm Landfill
Owner: LCSWMA
Client: ARM Group
Location: Conestoga / Manor Township (Lancaster County)
Challenges to be solved:
1. Design roadway improvements along approach route for oversized trailers hauling wind turbine blades to the Frey Farm Landfill.
2. Due to the size of the turbine blades (over 100' in length) the selected route and determination of acceptable widths of the roadways was most important.
3. Coordination with affected municipalities along the approach route to resolve the necessary temporary improvements.
Tasks Completed by TRG:
1. Roadway concept plans
2. Highway Occupancy Permit Plans
3. Right-of-Way plans
4. Cost Estimates for construction and restoration
Success Stories
1. Successfully prepared temporary roadway improvement plans to safely allow for delivery of the wind turbines to Frey Farm Landfill.
2. The construction of the S-curve turn improvements were not restored to original conditions but modified to make a safer situation for an existing sharp S-curve situation traveled daily by waste hauling trucks to the Frey Farm Landfill.
3. Coordinated with multiple Municipalities to deliver this high-profile project without issue.