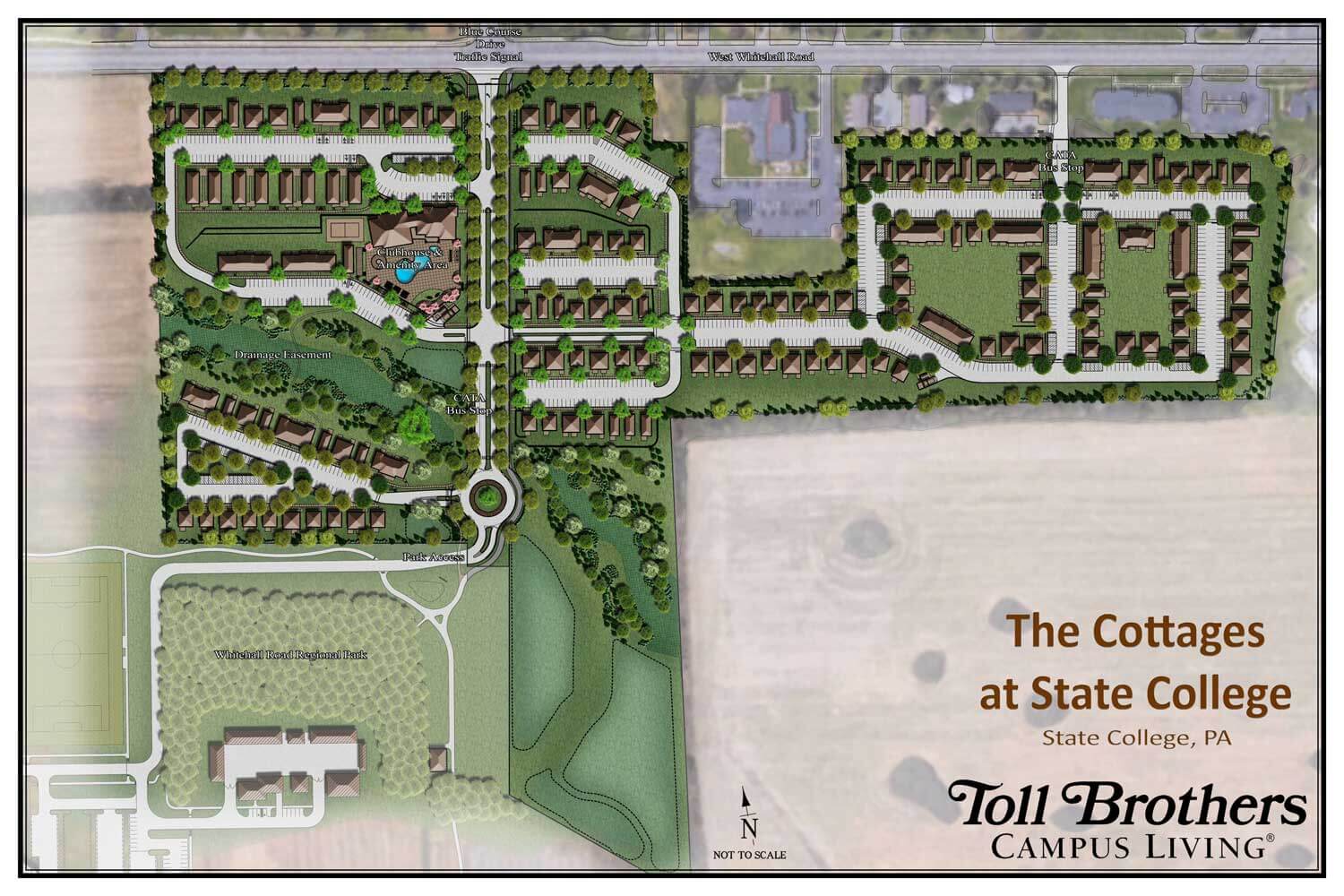 Project Name: The Cottages at State College
Owner: Toll Brothers
Client: PennTerra Engineering, Inc.
Location: State College, PA (Ferguson Township, Centre County)
Challenges to be solved:
1. Design of an internal major site intersection to provide the best operation for the intersection, which was a roundabout. Coordinate with the Township on the design of the roundabout.
2. Modifying the existing traffic signal at Whitehall Road/Blue Course Road to incorporate the fourth leg (Proposed access to The Cottages at State College) as well as to accommodate the existing shared use path that crosses Whitehall Road.
3. Design a new traffic signal at the intersection of Blue Course Road/Bristol Avenue incorporating the existing shared use path along Blue Course Drive.
Tasks Completed by TRG:
1. Roundabout Design
2. Traffic Signal Design including temporary signal plans and signal construction plans.
3. Shared Use Path Analysis Study
Success Stories
1. The required permits were obtained from Ferguson Township and PennDOT for the project to start the construction phase.