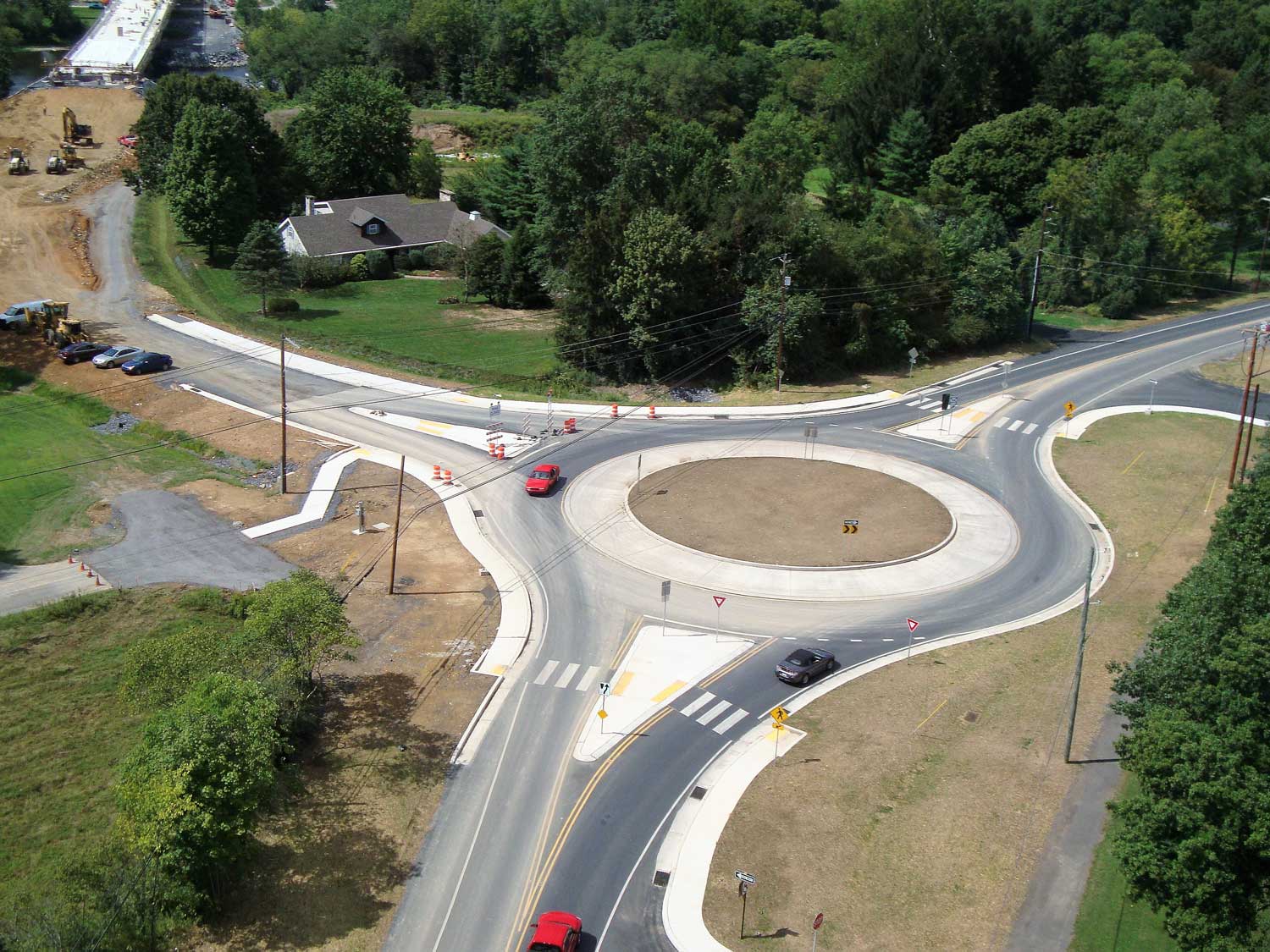 Project Name: S.R.0035 Roundabout (Juniata County) PA
Owner: PennDOT District 2-0
Client: PennDOT District 2-0
Location: Mifflintown, PA (Mifflintown Borough)
Challenges to be solved:
1. How to provide safe and efficient traffic control at the new intersection of the relocated S.R.0036 with William Penn Highway.
2. Driveways to the Tuscarora Junior High School near the new intersection complicated the design of the intersection.
Tasks Completed by TRG:
1. Roundabout Analysis and Design Report.
2. Preparation of a traffic model to determine the impact of relocating the Juniata River Bridge and how that would impact traffic volumes.
Success Stories
1. Installation of the first modern roundabout in Juniata County, PA.
2. The roundabout design led to a safer traffic control versus a traffic signal or stop sign control.