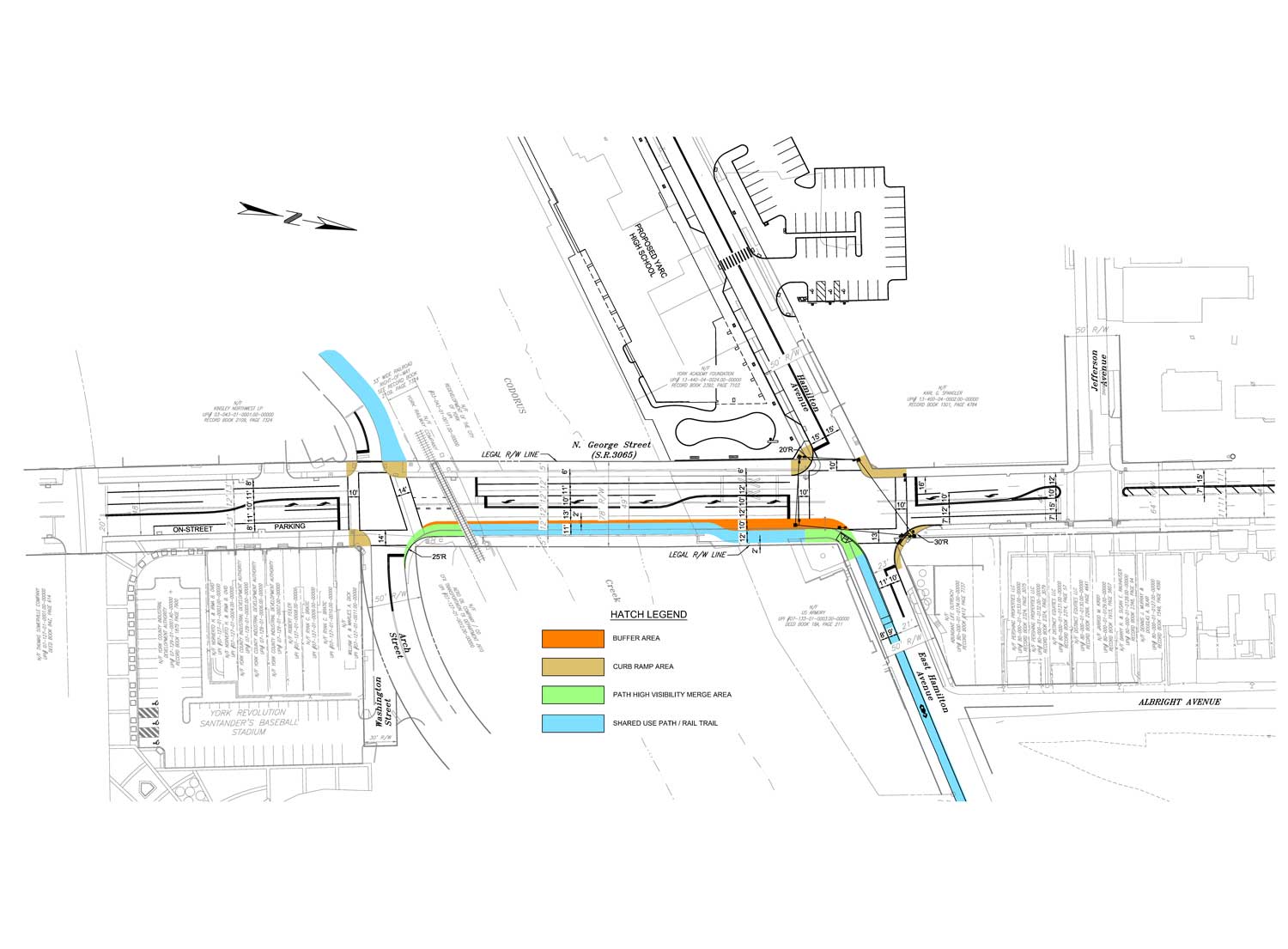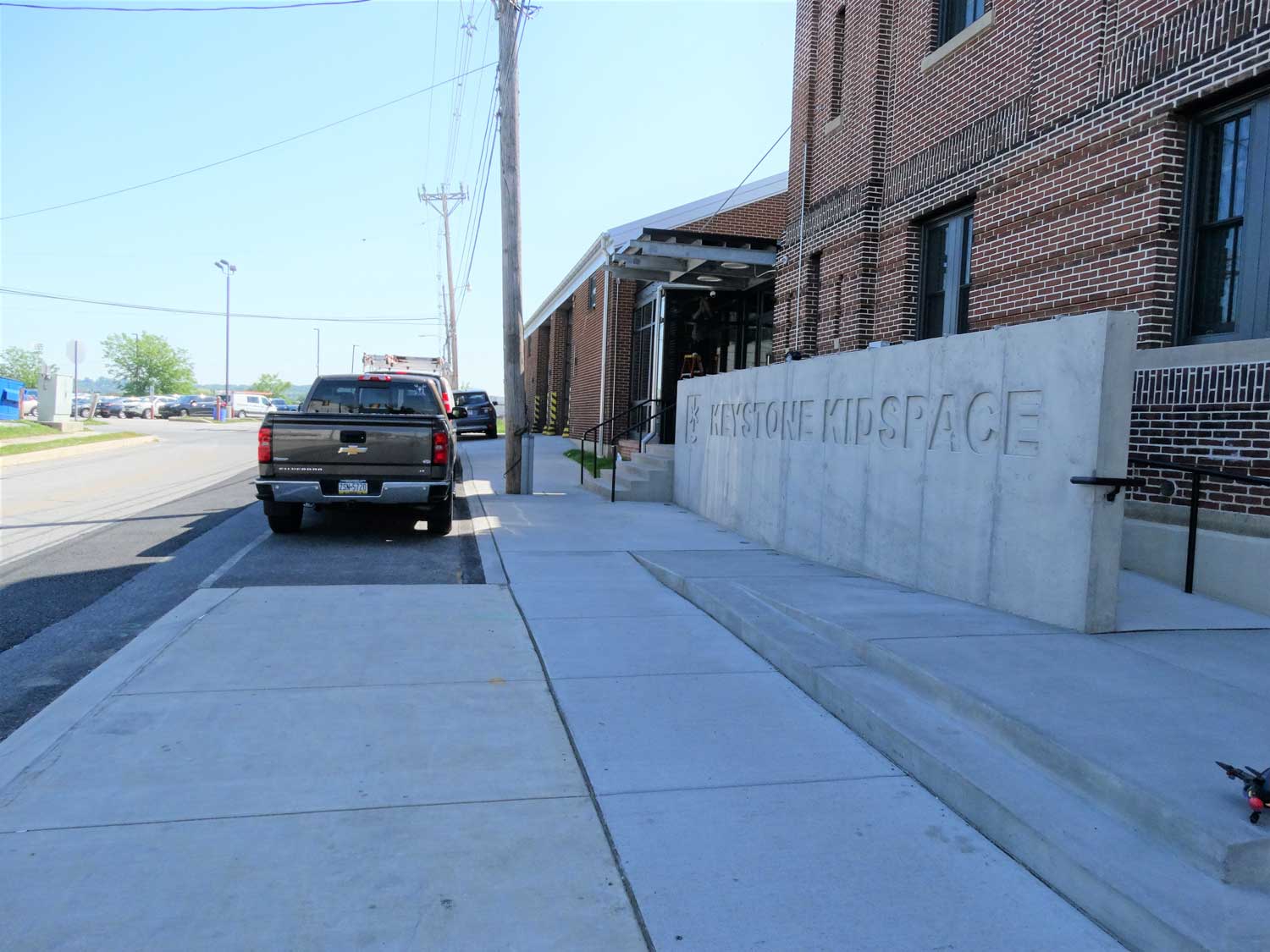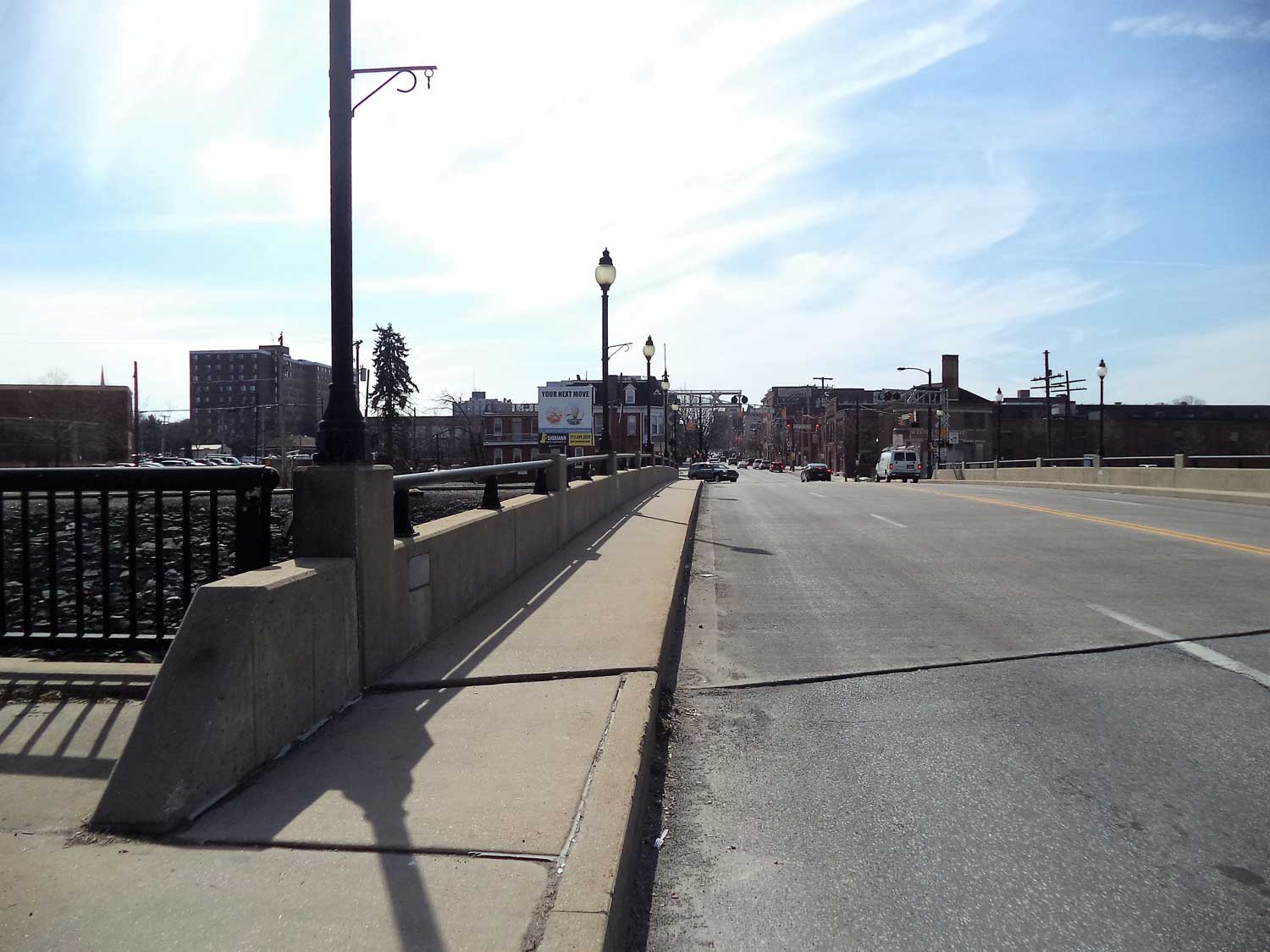 Project Name: N. George Street Pedestrian & Bike Safety Project
Owner: York City
Client: York City
Location: York, PA (York County)
Challenges to be solved:
1. To improve safety, accessibility, and mobility by adding pedestrian and bicycle facilities and calming traffic speeds on North George Street (S.R.3065), and completing the York County Heritage Rail Trail Downtown connection.
2. There is a lack of safe and comfortable pedestrian and bicycle facilities on North George Street (S.R.3065) connecting the York County Heritage Rail Trail to Downtown York. Despite the shortage of crash safety data, the existing 5 foot sidewalks on the Codorus Creek Bridge lack the width and a separated buffered path is a safety need for the vulnerable users of the Rail Trail. Also, bicycle traffic is required to share the lane with vehicles, which given the high volume and type of traffic on North George Street, is considered unsafe and uncomfortable for the "casual and less confident riders" that frequent the Rail Trail.
3. Design feature coordination with the proposed Kidspace Museum directly adjacent to York Rail Trail Two-Way Shared-use Path.
Tasks Completed by TRG:
1. Traffic Analysis.
2. Environmental and Engineering Scoping Document.
3. Traffic Signal Design and Permit.
4. Signing and pavement marking plans.
5. Roadway construction plans for curb extensions and ADA curb ramps.
6. Railroad/PUC Coordination.
7. PS&E submissions.
8. Public involvement activities.
Success Stories
1. This project will retrofit North George Street and the Codorus Creek Bridge for a separated two-way shared-use path, bicycle, and pedestrian facilities, reducing travel lanes and widths, resurfacing (mill and overlay), curb radius and ramps, and modifications to traffic signals to enhance the safety for pedestrians and bicycles. The limits of the resurfacing will extend 0.71 miles from North Street in the City of York to Dewey Avenue in North York Borough. The proposed changes to the bridge over Codorus Creek include converting the four travels to make three lanes including a turning lane. The 5' sidewalk on the east side of the bridge will be widened to a 13' shared use path. The change to the bridge structure is extending the concrete sidewalk on the east side. Total cost is estimated at 2 million.