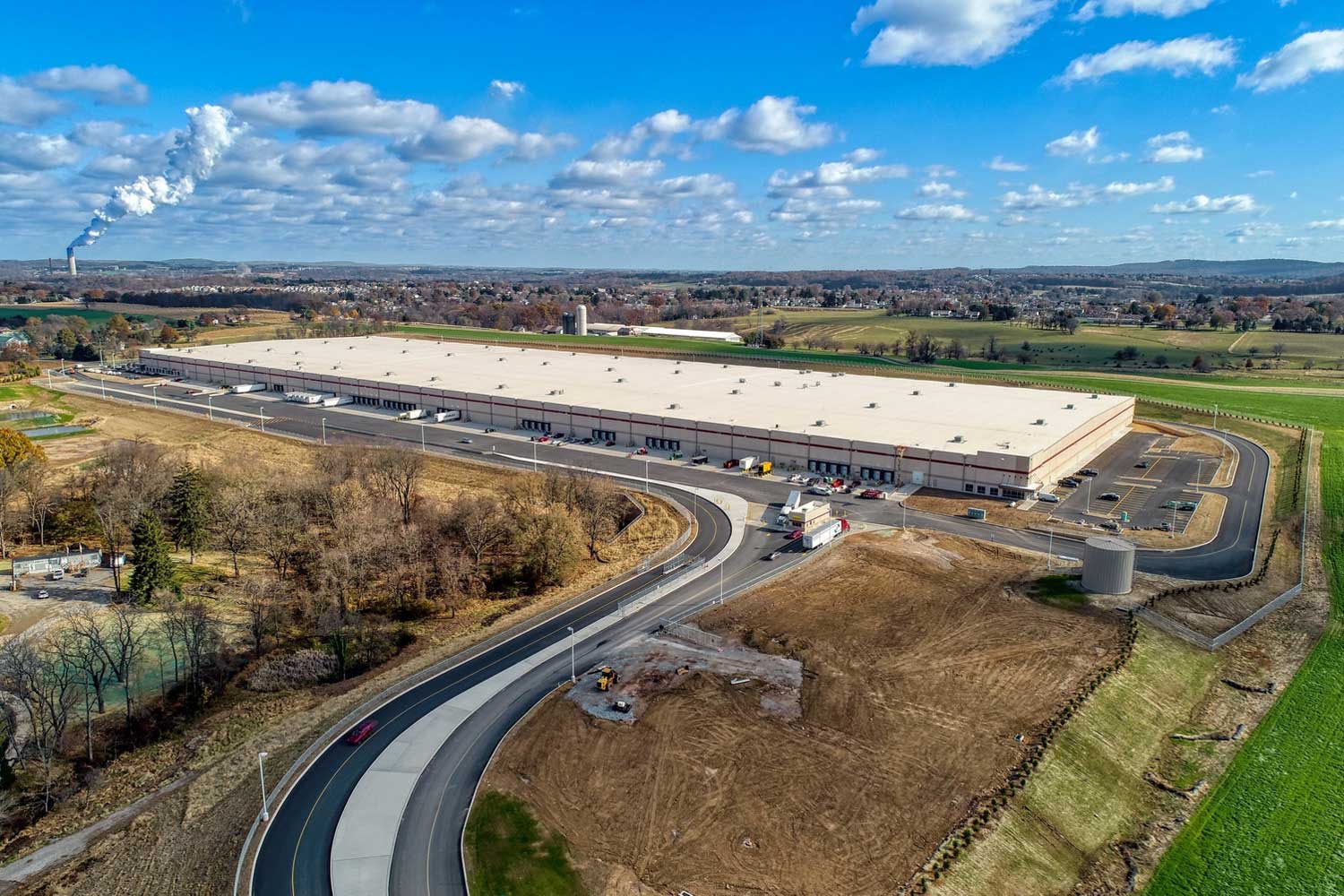 Project Name: DHL Warehouse
Owner: Hyperion Properties, Inc. (DHL)
Client: Warehaus
Location: York, PA (East Manchester Township)
Challenges to be solved:
1. Getting approval for a 1 Million SF warehouse in an area already seeing congestion on the surrounding road network.
2. Fast tracking the project to ensure the warehouse was available for the tight contractual date promised to the end user.
Tasks Completed by TRG:
1. Traffic Impact Study.
2. Conceptual roadway designs.
3. Traffic signal design.
4. Submission of a PennDOT Highway Occupancy Permit (HOP) which included off-site improvements including the addition of turn lanes on the I-83 Exit 24 off ramps and the addition of an overlap phase at another existing traffic signal.
Success Stories
1. The client moved in according to the project's aggressive time schedule.
2. The motoring public received a significant transportation improvement with the construction of additional lanes on the I-83 Exit 24 NB off ramps.